Below, I have revealed the ways, in which, I recall the Insights to myself. Remember, each Insight (level of experience) leads to the next, as we build the culture to come.
The 12 Celestine Insights
1- Noticing Synchronicity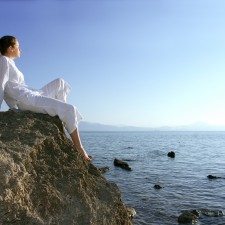 SYNCHRONICITY is the entry point, the measure of whether we're connected spiritually. These "meaningful coincidences" are tiny miracles steering us toward the good life. They are always seeking first, to awaken us, and then to allow us to be guided by a spiritual connection to the unfolding of our intended destiny.  Staying in a state of alert expectation concerning the major questions of our lives, or the help we need, increases the frequency of Synchronistic answers. The secret is remembering, first thing in the morning, to watch for these magical Synchronistic moments.
See The Celestine Prophecy: First Insight Experience Study
2- The World has a "Spiritual Design"
This step in consciousness happens when we look back on the spiritual journey of humanity throughout history. We see that we are in a new phase of human progress. Humanity is now awakening from a materialistic worldview and moving into a new outlook that recognizes "spiritual design." This desig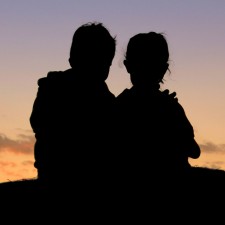 n rewards an attitude of "helping others" and "making the world better." When we adopt this new world perspective, our soul's dream, of our mission, comes to us, and we move toward this destiny by a near miraculous "Intuition and Synchronistic Flow." Thus, we are learning to make our way in the world by finding a spiritual connection and allowing ourselves to be guided. In this way, we're discovering a more detailed understanding of how the world genuinely works. Together, with this insight, we can shape another historical era of inspirational life for generations to come.
See The Celestine Prophecy: Second Insight Experience Study
3- "Giving" The Karmic Design
We integrate the THIRD INSIGHT when we realize the Universe is not a dead, uncaring place. It is an energetically connected environment that is spiritually constructed to bring our greatest dreams into fruition. All we have to do is align our lives with the Universe's ruling principle: GIVING.
To create this new "world view," we must understand and live in alignment with the Universe's Karmic Design. We begin to fulfill the latest discoveries of Quantum Physics. As we open up to Synchronicity and Intuitive guidance, we realize that we, in fact, we share minds with one another and the Di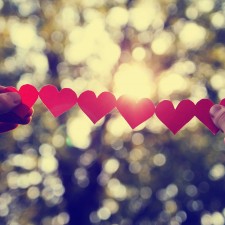 vine. The path to this majestic life -lies NOT in ruling others or taking what we want. It lies in always looking out for the "best interests" of others, and at the same time, striving to perceive something they need in order to manifest their dreams. If we give them this information, it feels Synchronistic to them and elevates their lives.
What's more, when we practice improving in this way, it creates an immediate karmic effect in our lives. When we help others, we karmically begin to attract people into our lives who act the same way; they in turn, help us. These helpers are also being given intuitive suggestions of how they can help us. We experience their aid as exactly what we need at that very moment to extend our destined flow in life.
When we adopt this outlook, and ask ourselves how we can be of service to another, our minds connect more deeply with the Divine mind and our intuitive capacity thus opens up. As this happens, we receive an intuition suggesting a specific way this person needs information or direct aid. The key is always to seek to be a Synchronicity for others, by giving them just the right information and help they call for at the time of our encounter with them.
In this way, we begin to experience the transforming reality of becoming an "agent of the Divine." (Think, "what would God do to help, if he couldn't come and instead sent me"). The wish to help others opens up our Divine connection and strengthens our union with higher intelligence.
We also can prove this reality to ourselves by noticing what happens if we decide to pursue the opposite course in life, and become not a giver but a taker. The same karmic principle is in effect. If you take, you'll draw people who take from you. If we manipulate others or steal energy for our personal gain, we find that we are being treated the same way ourselves. This is not for punishment; it is to allow us to feel what we are doing to others, and come back into alignment with the way the world is designed to work.
By getting into alignment with Karmic design and helping, we attract more desirable, life enhancing connections with others, thereby injecting Synchronicity into our lives. Thus, GIVING to others brings forth the exact Divine coincidences needed for our dreams to come true.  All we have to do is participate.
See The Celestine Prophecy: Third Insight Experience Study
4- Human Control Dramas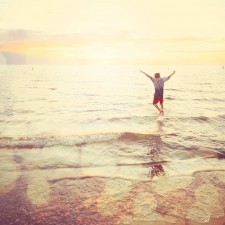 When we seek the ethic of giving and not taking from, or manipulating others, we step into consciousness. We begin to detect our ego's past manipulation devices,–Control Dramas– we have used to build ourselves up at another's expense. If we are mindful and catch ourselves every time we begin our "Control Drama," eventually, our "Control Drama" falls away completely. The dramatics begin to fall away until we can stop ourselves before we ever lapse into such a trap. Now, through giving, we can move forward Synchronistically in freedom — ready to experience, even more, extraordinary moments of God's connection.
See The Celestine Prophecy: Fourth Insight Experience Study