10- Life in Heaven- Guiding Us On Earth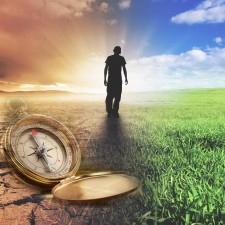 At this level of expanded consciousness, we become clearly aware of the life and death cycle of humanity. The Afterlife becomes, not an abstract idea, but  a real place with real activities. As this rapid spiritualization continues, the veil between Earth and Heaven begins to part, and we rise to sense and feel those in the afterlife with a new reality. According to polls, the most frequently mentioned spiritual experience is that of having contact with a recently departed loved one. Usually, they want to convey that they're fine, but just as often they are trying to help us in some way. They are active in our lives on Earth. Our Insight is that departed friends and loved ones are close to us, sending us messages, reminders and uplifting us into our missions.
Before we are born, we have a vision of this mission. When we get here, it goes unconscious as we are being educated. Then, as we move through the stages of life, it comes back into awareness. First, as attractions and amazing Synchronicities that are trying to wake us up. Followed by, a full-blown, inspiring goal. With this Insight, we are making the higher meaning of life more conscious and self-evident while leading more people to catch the vision, and thus accelerate both their lives and the progress of the world.
11- The Power of Prayer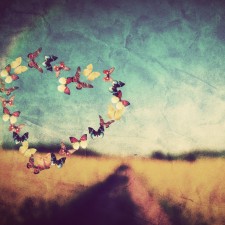 In this level of consciousness, we become more purpose driven and receptive to how those in the afterlife are lifting us up. We begin to comprehend the real nature of prayer and guided purpose. We realize that prayer works within Karmic design. The more we are in alignment with the principle of giving — and our inner intuition to accurately help others — we will sense our heightened, creative power and see it working through our prayers. When we use this power for uplifting the spiritual consciousness of others, we draw more powerful people into our lives to uplift us. The key is discovering that affirmative prayer, practiced with the emotion of gratitude (it WILL happen), establishes the strongest faith validity.
12-  The Sensation of God's Presence Inside Us
Armed with Divine confidence, we begin to take the next step to self-knowledge. We experience times when a greater sense of Divine begins to dwell within us. This indwelling feels like a sense of God's presence. We still have our personal identity but this status become subservient to a complete consciousness of love, patience, and openness to action. For this presence to remain or get more powerful, we must be totally transcendent of our "Control Dramas," or moments where we do not act on our intuition of other people's best interest. In this sense, Divine presence is always there, unless our bad habits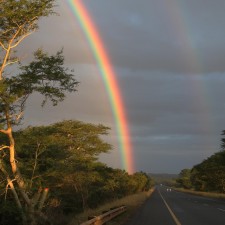 put distance between us.
Simply put, the process is this: when we're not in the flow, we feel disconnected and either anxious or frustrated. So we distract ourselves with various compulsive activities designed to make our misery go away. It could be anything from over-shopping, compulsively watching sports or celebrities, and actual addictive behavior, from sex to drugs. Everyone knows what his or her vices are, including you, and transcending them keeps you in touch with the magic of Synchronicity.
Feeling God's familiar presence, you will sense the flow of your destiny unfolding (at any age) and move into sincere awareness of the distractions and addictions your ego has always devised to sidetrack yourself.
The presence then becomes non-dual, existing both within and outside of us at the same time. When we are acting in Karmic alignment, it brings us an even greater, intuitive knowledge that animates the truth we tell to others. This enlarges us beyond our wildest dreams, providing we always act in harmony and recognition of it. We must never walk into a room without consciously realizing how His presence moves into the room with us. He keeps us in a relative zone of near miraculous helping. Furthermore, by getting into alignment with this design, you set the stage for the complete integration of all the insights and for sustained higher consciousness as the levels work together automatically.
---
Share with Family and Friends