5-  The Spiritual Connection
We breakthrough, at least momentarily, to experience a moment that seems to move us past our normal level of consciousness and we sense an ultimate connection. Sometimes, this event comes through a "spiritual practice" we've found that brings us to this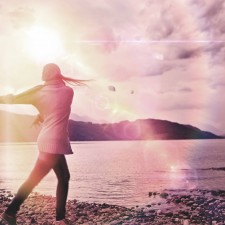 moment. It could be a peak experience at a house of worship, or through prayer, meditation, music, communing with nature or a host of other points of entry.
Instantly, we receive a "fast forward" boost in our sense of well-being, peace, and even blissfulness. An experience described by prophets and saints as a greater sense of knowing and wisdom, and the deep emotion of love. Convincing us even more by "foretelling" that spiritual consciousness is real and provides a look ahead to the levels of awareness -the ultimate goal of spiritual evolution.
See The Celestine Prophecy: Fifth Insight Experience Study
6- Sensing A Life Mission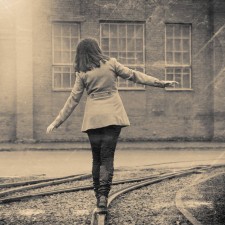 Experiencing moments of  profound "Spiritual Connection" opens us to the 6th Insight. We begin to receive a sense of clarity for where Synchronicity is taking us; what our "Life Direction" might be. This consciousness brings the strong Intuitions and guides us to our mission in this life. This could fall within any area of human endeavor or in the areas of life from relationships to finding passion in a career (education, business, medicine, or government services.)  It is usually a vague glimpse of our future destiny, one that invokes in us a heightened sense of inspiration and fulfillment. Though somewhat undetermined, our Intuitions can stand as a general goal that will help us understand, and follow, our Synchronistic path and help us move forward.
See The Celestine Prophecy: Sixth Insight Experience Study
7- Following Intuition
With our mission in mind, and as our lives move forward, we begin to notice Synchronicities aimed at our ultimate calling. In this buildup of consciousness, we become aware of our Intuitive Guidance at a higher level. Through practicing MINDFULNESS, we can distinguish

our thoughts that are Intuitions from mere calculative thoughts. Calculative thoughts are words that run through our minds as we make decisions, as though we are talking to ourselves. Intuitions, however, are not part of our deliberation over a problem or goal.
Intuitions come from a superior part of our intelligence. They naturally appear in the back of our minds as clarifying ideas on how to proceed. In short, they are ideas that sometimes seem too random, spontaneous, and not logical, but upon greater interpretation they can be observed to apply perfectly to the situation at hand.
Once we begin to identify guiding intuitions in this way, we realize how we have been missing them in the past. One way to clarify the different types of thought, is to ask yourself, "Why did I think of this now?"
Once we learn to identify intuitions, we realize how they bring forth Synchronicity (another elevation of awareness occurring). First, we receive an Intuitive picture (an urge) to end or begin something, to solve a problem, or to pursue some line of interest. Then, if we follow the guidance diligently with MINDFULNESS, an important Synchronistic breakthrough will take place — thus leading our lives forward to our greater calling. In this way, following our Intuitions is the key to increasing our Synchronistic Flow and maintaining our flow of destiny.
See The Celestine Prophecy: Seventh Insight Experience Study
8- Giving Energy Increases Synchronistic Experiences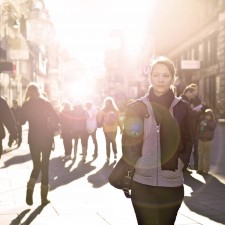 Once we clearly see the process of Synchronicity, what we observe most often is that PEOPLE provide many of our Synchronistic experiences; yet, sometimes others do not feel comfortable talking to us. (Related to the commonly used, "first-impression theory.") As a result, we end up leaving that encounter feeling as though we missed out on something they were supposed to tell us.
We find another step-up in consciousness when we grasp the solution to this problem. We must adopt an additional ethic toward others, one which enhances our attitude of giving as we communicate with them. We must actively "uplift" others by visualizing an expression of a higher connected consciousness in their eyes and on their face…Continue to visualize them moving above their ego into an authentic, united state. As a result of this, not only is the person lifted into a greater level of experience, they are more likely to intuit some message they have for us.
See The Celestine Prophecy: Eighth Insight Experience Study
9- Fulfilling Human Destiny
We can now see how if everyone were practicing this virtue of "uplifting others" we would quickly accelerate the spiritual transformation of the world. It works this way: when someone uplifts us we feel it as increased energy because we receive a greater experience with the Divine Mind. When we return this energy, it moves our heightened energy back into them. Both people doing this creates a hot-house effect back and forth, where both people feel their Divine Connection getting stronger and stronger. Think of the "where two gather" phenomenon. When this goes viral, then everyone can quickly identify their life missions and can Synchronistically move to the right place of service.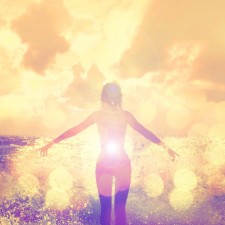 As we embrace a continuous experience of Synchronicity, millions of individuals will be unleashed to follow their destinies — and we will all find a place in the working world, which is in need of freedom from corruption. In this way, all the institutions of life are moved toward a perfect level of functioning. Capitalism itself, business at every level, food production, the problems of poverty, chemical pollution, and Government regulation will all become enlightened.
This enlightened Conscious evolution works because it happens through an effort all at once, replacing the top down efforts by corrupt governments. The result is an economic development that frees up more and more time for individuals to pursue higher energy states directly with others. Eventually, the basic needs of humanity can then all be automated and provided, as we focus on Synchronicities that will carry us to ever greater spiritual consciousness. Over time, such growth will transform us into a spiritual form and unite our current dimension with the after-life dimension, ending the cycle of birth and death. Humanity's destiny is, gradually, to bring the intelligence that inspires the Heavenly realms into the Earthly Domain.