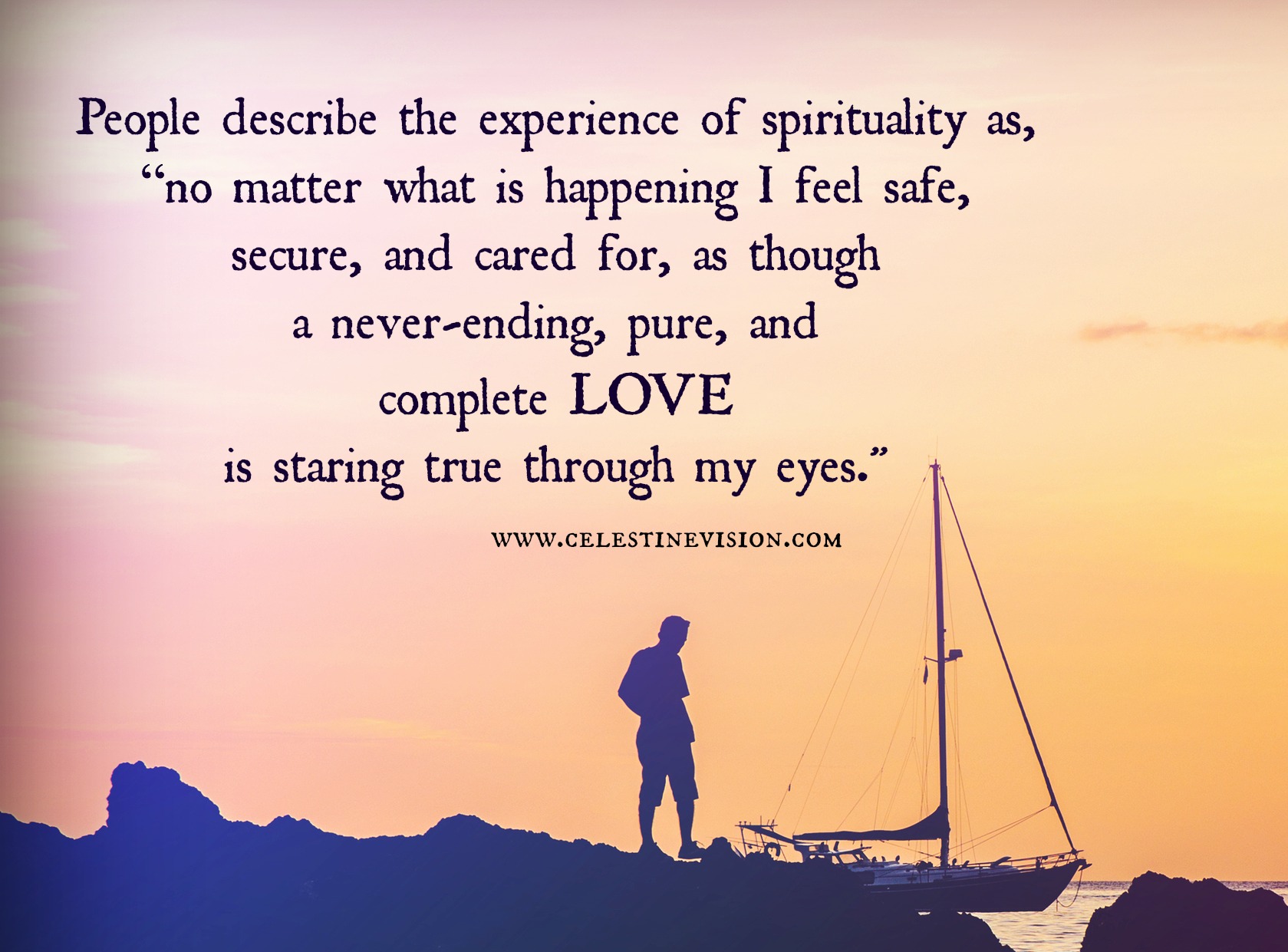 When I say, "spiritual," I'm not talking about the decision to "believe" in God or not. Clearly, not as some old image of a bearded man sitting on a throne in the sky (an icon skeptics love to disparage).
I am talking about connecting with a loving, tangible force deep within that feels undoubtedly spiritual and broadens your mind in a very real way. It stimulates a higher functioning clarity of mind, especially concerning that which we feel called to pursue in our lives.
In The Celestine Prophecy Series, I have sought to show how we are all "wired" to observe and take spiritual experiences seriously. Unfortunately, there is a strong scientific bias against spirituality that goes beyond a healthy skepticism. When we do take notice, a spiritual connection feels almost automatic in the way that our minds expand. Further, people everywhere are finding these encounters, in spite of the skepticism.
There has to be more, and there is! To sense this confirming experience, slow down just enough to observe your life intently, and remember the ancient proverb that predates the Bible, "Sincerely ask, and the doors of perception will be opened unto you."
"My life has truly been a spiritual unfolding. A personal and enchanting journey, where I was led out of the most difficult times by a higher part of myself. Every day I am convinced even more that these spiritual experiences are real."
1. The Awareness of Synchronicity
In a genuine search for spirituality, the first experience you will often detect is the appearance of "mysterious coincidences." Synchronicity is defined by the experience of meaningful events in one's life that are so timely in occurrence it feels as though some hand of fate or destiny is involved.
Synchronicity usually happens when we have a thought or daydream of some new direction we might take in life. Perhaps it's a change in jobs, the need to get in or out of a relationship, or just to resolve the problem of some sort. Then some time later, we meet someone, see something on the computer, or notice a story in a magazine that eerily gives us the exact information we need to move forward.
2. Following Your Intuitive Thoughts
As suggested in the generalized example of Synchronicity above, we all have inner "thoughts," intended to steer us in the right direction for Synchronistic opportunities to occur. I am referring to Intuitive thoughts that simply pop into your mind, such as images of ourselves doing something or "gut feelings" concerning others in our lives. Some people may experience Intuitions as an inner "hunch," yet they usually have a quality of urgency to take an action.
These urges must be distinguished from general fear thoughts or addictive compulsions. Overall, they should be separated from "calculative thoughts," those where we talk to ourselves in our heads about possible decisions we face. These kinds of thoughts are not Intuitions.
We all have Intuitions, but we have to act quickly, explore them completely, and take timely action. Once you build the habit of fully noticing and following Intuitive guidance, your life will forever be changed.
Pages: 1 2