I am a presenter in this year's 2016 Conscious Life Expo, which will be held in Los Angeles, CA on Feb 19th thru 22nd.  We understand that you may not be able to come in person, but we have GREAT NEWS!
This year, through LIVE STREAM technology, The Conscious Life Expo will be viewable live, online and the best part is that you don't even have to leave the comfort of your home!
It is really easy; simply buy a pass, and tune in live!  All you need is internet access, and a computer, tablet or smartphone to view!
You can watch only 1 Conscious Life Expo presentation or Stream all 4 Days
– Click Here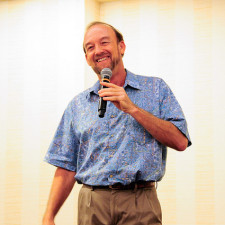 Please check out all of the amazing passes and for a limited time, get the Ultimate Pass that includes all four days at an early bird low price!
I hope that you will join us for my presentation on Sunday, February 21st, from 10:00 am until 11:30 am, PST.  Other keynote speakers will include Eric Pearl, Nassim Haramein, Don Jose Ruiz, Nick Seneca Jankel, Gail Thackeray, Anita Moorjani and Lisa Garr, Master Sha, and Eben Alexander!
Other panels and presenters available at the 2016 expo include Jimmy Church, George Noory, Linda Moulton Howe, Dannion Brinkley and Stewart Pearce.
EARLY BIRD PASSES ARE NOW ON SALE! SAVE NOW!
Also available at no additional cost, is a new feature called "The Chat Box."  It will allow you to participate and engage in the events by reading comments and communicating with others around the globe, who are watching at the same time you are.
There is much to be excited for with this year's event, and we hope to share this opportunity with you, be it online or in person!
Many Blessings,
James Redfield