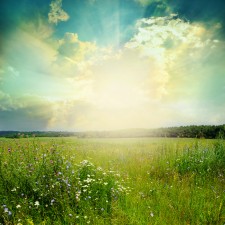 beef
Our site is dedicated to keeping you up to date with information about the new, expanded approach to a healthy lifestyle.  As I stated before in Life Saving Truths About Health And Energy,
"Spirituality can not be separate from how we treat our bodies, construct our lifestyles, and keep our energy at higher levels."
Once I truly involved myself in the "Integrated Medicine" lifestyle, I realized just how hard it is to maintain this diet. It is easy to get caught up in the fast-paced world around us. We move from one activity to another so quickly that we end up creating bad habits in order to simplify our lives.
I find that if I eat processed foods (when I haven't in a while), my body will reject it with terrible head and stomach aches. I believe  the key is to slow down long enough to plan healthy meals and make good choices in the grocery aisle. Once you feel the difference, you will know the true benefits of upholding a clean diet. It is well worth the time it takes to do the research on the dangers of processed foods.
Early on, I began to follow www.mercola.com and made it one of my first natural health newsletters. Dr. Mercola's encouraging articles are still supporting me daily with healthy living research.  Taking time to find out where your food is coming from guarantees that you are doing the best you can to keep your family's health at its prime!
I hope you enjoy this recent article from Dr. Mercola covering everything you should know about grass-fed beef.
I included, at the bottom of this article, the link to Dr. Mercola's new book,
Effortless Healing: 9 Simple Ways to Sidestep Illness, Shed Excess Weight, and Help Your Body Fix Itself
"My newest book, Effortless Healing is a compilation of the best of the expert information shared over the last two decades. I've organized it into a guide that will help you avoid the many pitfalls of the conventional approach to health. Rather than relying on expensive and potentially dangerous drugs, I will help you effortlessly make small shifts in what you eat and how you live to achieve your health goals."
*All Profits from This Book Will Be Donated*
They have just sent my copy, and I am excited to read and share more from Dr. Mercola.
Blessings,
James
By Dr. Mercola
Most of us benefit from high-quality animal protein. But what constitutes "high quality"? One key factor that has a tremendous bearing on the quality of the meat is whether or not the cattle was raised on pasture, opposed to a confined animal feeding operation (CAFO).
Joey Jones has been involved in the grass-fed beef market for over 17 years. He created the GrassfedNetwork.com—an online resource with ongoing monthly trainings for livestock producers, in which they learn how to improve the way they raise animals on grass.
While he grew up as a city kid, Joey got involved with ranching while attending college at Texas Tech University.
"In West Texas, I was doing that in a county that had the second largest feedlot. The smell of that was just horrendous as most of us have smelled… When the wind was blowing from that direction, it didn't matter what part of town you were in; the entire city could smell it.
That smell isn't a natural smell. I only know that now, from working with naturally raised animals that simply don't have those smells. Those smells are sick animals."
About 18 years ago, Joey and his wife started an organic co-op, which also offered grass-fed beef. The more involved he got, the more he realized that many of today's farmers have forgotten how to raise animals on grass only, which is what led him to create Grassfed Network.