— Use Essential Oils to Clean
Harsh chemical formulas aren't your only home cleansing option. Amazing peace of mind comes when you polish countertops, clean sticky messes, and cleanse dirty surfaces with the gentle but effective power of essential oils. Thieves® line of products is clinically proven 99.9 percent antibacterial and strengthen your immune system as you clean.
— Health and Spirituality Unite with Essential Oil Use
Incense and essential oils from plants have always played an important part in religious and spiritual ceremonies, helping participants to transcend the trivial and connect with something larger than themselves. Research shows that the pure constituents in these oils stimulate olfactory receptors and activate regions in the brain's limbic system associated with memory, emotion, and state of mind. To enhance your spiritual practice, dilute and apply meditative, empowering essential oils directly to wrists, feet, and behind the ears, or diffuse in a quiet space.
10. Use Supplements to Get Everything Your Body Needs
I take the Life Extension Mix, which includes antioxidants and other nutrients in a preventive approach. There are others out there you can find with some diligent research. Just make sure they are not the cheap, synthetic types, which informed physicians advise against taking. Remember, dietary supplements are unregulated, so be sure you're buying a natural and reputable brand.
11. Consult with a Physician of Integrative Medicine
Dr. Blaylock estimates that most retail doctors can be as many as ten years behind the recent research on wellness. So if you look around and see the "drug only" intervention is consistently failing in those around you, or you want to find a holistic approach for your health care, do something about it. Find out the truth about how our lifestyle and food choices can either bring us down or energize us.
12. Take Hormone and Biochemistry Test
Don't forget, many integrative doctors recommend that you get an annual blood test to see what is happening with your biochemistry, including your hormones – such as testosterone, estrogen, and thyroid. This is recommended especially for those who are older, experiencing PMS symptoms, loss of libido or other problems. Integrative professionals also maintain that many hormonal issues can be improved or resolved with the use of holistic medicine. The Life Extension Foundation provides a low-cost test for members, which makes these key tests affordable for everyone.
My Conclusion
When you become knowledgeable about the wellness alternatives, you are joining a majority of people who now use at least some integrative medicine in their health care. Some other alternative lifestyle approaches include yoga practice, using essential oil cleaning products, breathing exercises, and more. So look deeper into any research propaganda stating that most holistic medical viewpoints are ineffective. Consider how corruption will take place when money is the goal. Also, use your voting power on this important matter! Every year, some US Senator tries to drive through a bill suppressing natural supplements and alternative health approaches. The United States continues to allow poisonous ingredients in our food- many of these additives have been outlawed in other countries.
To learn more, listen to the CV Podcast: The Big Picture – Health & Wellness
To Read More On This Topic, See My Article: "How Essential Oils Compare To Modern Medicine"
My Recommended Reading: Dr. Mercola's Total Health Program: The Proven Plan to Prevent Disease and Premature Aging by Dr. Joseph Mercola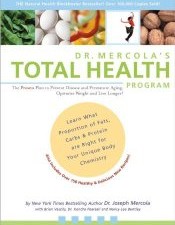 Stay tuned. We will seek to bring you timely updates and alerts concerning these and other health issues on CelestineVision.com.