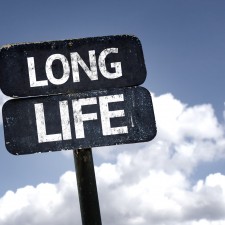 It is a well-known adage: "pay me now or pay me later." No one gets off the hook. The good news is that it is easy to find good food that also tastes good. And now we have scientific evidence from the integrative medical community to show us what to consume and what not to consume, based on the latest research.
The truth is that food manufacturers are after larger profits, and as food inflation increases, they have to cut costs. They have to look for cheaper sources, which are made to taste and look good with more additives and artificial sweeteners. To stay healthy and energized, you have to shift your diet from processed foods to more natural and home-cooked versions.
According to a recent article, "Is Something Wrong With Our Modern Diet," Dr. Mercola is very concerned that most common grocery stores, restaurants, gas stations, and vending machines are continuing to mainly sell heavily processed foods and prepackaged products. These products often contain high levels of sodium, sugars, unhealthy fats, and chemical additives that are proven to cause health problems.
Why is there such a large disconnect between merchant offerings and consumer behavior in this area?
Dr. Mercola points out that the majority of Americans spend 90 percent of their money on processed foods from grocery stores and restaurants. Approximately a quarter of their monthly grocery funds is spent on a combination of sweets and processed foods.
As he explains, many processed foods like flour, meats, and sugar are available at low prices and are highly appealing to consumers. People also see lower costs as an opportunity to get something cheaper and, therefore, often buy processed foods in bulk.
Processed Food Is Faster Food
Preparation time is also a factor. Fast, packaged food options allow people to spend less time in their kitchens preparing big meals. Research has shown that these heavily processed foods steal precious time later by hitting consumers with time-stealing health problems that require costly doctor appointments and treatments.
Health Problems Linked To Consumption of Processed Foods
– Autoimmune Diseases
– Heart Disease
– Liver Disease
– Obesity
– Type 2 Diabetes
– Bone Degeneration
– Hormone Changes
– Mood Swings
– Depression
– Dementia
– Yeast Infections
– Reproductive Problems
– Chronic Fatigue
– Cancer
– And many, many more.
Processed Salt And Sugar
Processed salt and sugar have an incredibly, negative health impact. Too much salt raises blood pressure to life-threatening levels. As Dr. Mercola also noted, consuming an abundance of processed sugar plays a direct role in heart disease, weight gain, diabetes and metabolic syndrome. Saturated processed fats and oils also play a role in chronic illness.
A Consumer Might Wonder, "What Can I Eat?"
There are many ways to cook your meals at home. Use a crock pot to slow cook meats and soups while you are at work. Steaming vegetables takes almost no time, and when they are seasoned with garlic and natural Himalayan salt, they taste wonderful.
A Healthy Diet Should Also Focus On:
– Less added sodium
– Fewer refined grains and flours
– Fibrous vegetables and whole fruit instead of juices
–  More Skinless meats and less red meats
– Foods high in potassium, magnesium, calcium, and vitamin D
A healthy, balanced diet should also include small portion sizes to prevent overeating. Additionally, consumers should buy locally grown organic foods and rotate foods each day to help lower exposure to toxic materials and pesticides.
Another way people can turn the tide against daily consumption of dangerous processed foods is by spreading the word. Tell your family, friends, and co-workers about the dangers of processed foods and the importance of a healthy diet. Furthermore, they should seek out and recommend alternatives to fast food meals, such as cold vending machines that serve whole fruit or salad cups instead of sugary candy or heavily processed baked goods.
The dangers from processed foods are real. It's up to each person to make healthy diet decisions in order to have a long and energized life.   -James