My Experience With Yoga Balm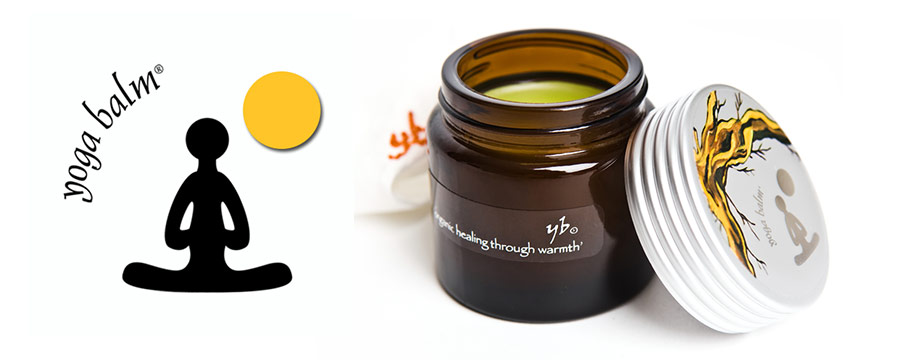 Have you tried Yoga Balm yet? Because you should! Since it was released, I have been a big supporter & customer of this all natural, organic product that offers an integrative path for those who seek to enhance the body's innate inclination toward wellness. Yoga Balm® has provided my family such incredible relief from physical ailments and more over the past years.
It's elevated combination of seven powerful healing oils are chosen specifically to cleanse the body as it attaches itself to toxins. The warmth of Yakima Peppermint expands pores for receiving and acts as a catalyst for absorption. The other oils used in Yoga Balm®, then detoxify the system while promoting new cell growth, increasing blood flow, reducing inflammation & elevating mood.
Yoga Balm® enhances the body's natural wellness. My family and I use it every time we have sore, achy muscles, and even when anyone feels car sick. We've also used it to help alleviate chest congestion, sinus pressure headaches, mental and emotional imbalance, and so much more.
What is Yoga Balm®?
Yoga Balm® is a pharmaceutical balm that's soothing warmth is combined with an array of essential, organic oils to promote core levels of healing throughout the system. This organic, pure essential healing blend is created in the U.S. by the hands of Yoga Balm® craftspeople. It is made in small batches, with Certified (Oregon Tilth, USDA) Organic Oils ~ free of pesticides, herbicides, & synthetic additives, Pure Essential Oils ~ clear of alcohol, solvents, & preservatives, and all the ingredients are Fairtrade certified, with the exception of beeswax.
Yoga Balm® ingredients consist of:
Organic Frankincense (steam distilled) detoxifies by bonding to and escorting unhealthy molecules out of the system; promotes new cell growth; reduces joint and muscle inflammation; stabilizes mood
Organic Hempseed (cold-pressed, unrefined) abundant in EFAs and protein; used to regenerate damaged skin cells
Organic Olive (cold-pressed, unrefined) rich in antioxidants and essential fatty acids (EFAs); inhibits substances that lead to inflammation
Yakima Peppermint named for its region, the most concentrated/aged (potent) mint available (steam distilled); warms skin, opens pores, and releases stressed muscles
Beeswax (ethically harvested)**: anti-inflammatory agent; natural thickener
Organic Plantain rejuvenates cells; acts as an anti-inflammatory agent
Organic St. John's Wort stabilizes mood; reduces nerve and joint pain

Yoga Balm® is Taking the World by Storm
Yoga Balm® has quickly become an extremely popular, featured brand in the spa industry and more! Not only can you purchase this incredible product online, but you can also experience the soothing results of it in countless spas and resorts all across the globe! Ritz-Carlton in California, Artisan MedSpa in Texas, Waldorf Astoria in Utah, Four Seasons in Paris, Travaasa Hana in Hawaii, and so many more.
If you're looking for an entirely organic and healthy product that is safe for the entire family to use, I highly recommend giving Yoga Balm® a try. Our Celestine Vision family has yet to be disappointed with the results of this healing balm, and I truly believe yours won't be either!!
To purchase your Yoga Balm® today, Click Here!!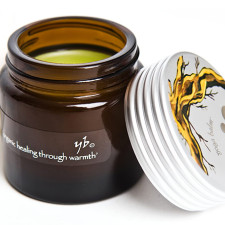 [gravityform id="5″ title="true" description="true"]