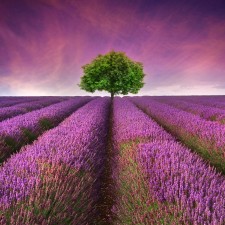 25 years ago, I began purchasing personal care products with all natural ingredients.  I was interested in the risks associated with daily exposure to aluminum, fluoride, and sodium laurel sulfate. In stores, I noticed the alternative, the all natural products, which used essential oils, like peppermint and rosemary instead of ingredients known to be toxic to the human body..
I found these products worked just as well and marked the beginning of my love for essential oils. When I discovered Young Living essential oils in the last few years, my life was truly changed. I think of them as the essence of herb power. Herbs have been used throughout history by humanity to help with ailments, enhance the immune system, and boost energy. And oils of these herbs are powerful concentrations of this power.
The internet is now full of people's personal experience with these oils, and some of the testimonies are very impressive. The Young Living oil blend called Thieves, seems to help one resist colds and the flu. The blends called Purification, and Lavender appears to work wonders with burns and cuts. Personally, I am becoming more and more convinced, but you can read for yourself about these oils. I especially like Young Living oils because of their emphasis on quality when farming and distilling the oils.
Young Living is one of the fastest-growing producers of natural and sustainable products for personal and home wellness in the world. The company's mainstay is a variety of carefully harvested and distilled essential oils while their vision is simply to make them readily available for everyone and every home. The mission of Young Living is to honor a position as steward and champion of the living energy of essential oils. To foster a community based on discovery and healing, and to inspire people around the world to embrace purpose, wellness, and abundance.
Origin of Young Living
Young Living was founded by Gary Young as a community of wellness in 1993, when he planted his first organic farm dedicated to the distillation of essential oils. Young had already been well versed in the power and potential of essential oils, but he found that the quality of the oils available could vary from one manufacturer to another. While pure essential oils can work wonders, those that have been corrupted with chemicals or have been chemically altered, often have no effect or can cause more harm than good.
Gary soon began to cultivate a variety of herbs and flowers, including peppermint, clary sage, and lavender, on farms in Utah and Idaho. As the demand grew for essential oils, he continued to refine his process and develop a state-of-the-art essential oil distillery, one like no other before it. To assure himself and his clients that his essential oils are of the highest quality and potency, Gary invented a standard he called Young Living Therapeutic Grade. Pledging that all of his products must pass rigid tests before they are sold.
Young Living is now the world's leading manufacturer of quality essential oils and wellness products. The company has regional offices in Europe, Japan, Singapore, Australia, and Canada, but the primary headquarters is located in Lehi, Utah. Millions of people have already discovered the power of Young Living essential oils, and in the near future, millions more are expected to be introduced to what Young calls "nature's gifts of wellness and harmony."
About D. Gary Young
Gary Young, the founder of Young Living is a self-made individual who is driven by his passion for bringing the healing power of essential oils to the population, as a whole. He has been fortunate enough over the past two decades to see his vision become reality. Gary has already been able to help countless millions transform their lives and improve their health through the healing properties of his essential oils. He is happy to share his expertise, and experience with therapeutic plants, to anyone who has yet to discover their uses.
Young has built his reputation on offering natural products of the highest quality, and it is his essential oils that are now considered the standard, by which to measure all others. Young Living essential oils are guaranteed to be 100 percent pure and natural with no additives or chemicals of any kind.
In addition to managing and administrating his growing international company as CEO, Young still makes time to oversee operations on his farms in Utah, Idaho, and around the world. He personally directs how his medicinal plants and herbs are grown, harvested, and distilled into pure essential oils. He also continues to help people through his knowledge and experience, when he is not operating the business, by publishing books and speaking about the amazing benefits of essential oils.
Young Living's Farms
The essential oils from Young Living began with the company's farms, which are located in the United States and exotic countries around the world. These global farms are the backbone of Young Living, and they are viewed as a collective emblem of the purity and quality of the final products produced from well-tended herbs and plants.
All of Young Living's essential oils are distilled from plants grown on these farms. This gives the farmers, technicians, and quality control auditors the ability to ensure perfection at every step in the proprietary Seed to Seal process. More often than not, the quality exceeds the company's stringent standards.
Young Living Lavender Farm
One of Young Living's largest farms is their lavender farm in Mona, Utah. While the surrounding landscape is rough and rugged, the lavender fields are peaceful, serene and relaxing. This farm features a large reservoir of cool water and more than 1,400 acres of lavender and other fragrant herbs to create a lush scene of beauty amidst the refreshing air of the mountains.
The lavender farm includes a visitor center that offers a variety of programs and activities, including the following:
• Tours of the distillery
• Paddleboat rides on the reservoir
• Wagon rides
• Small animal zoo
• Classes on using essential oils
In addition, the farm holds two annual events. The Lavender Harvest Festival is hosted by Gary Young each year and provides attendees with an opportunity to engage in specialized workshops concerning the harvest, preparation, and distillation of essential oils. In June, an all-ages 5K run is held that follows a scenic course through 200 acres of beautiful, blossoming lavender.
Idaho Farms
Young Living operates two farms in Idaho. The organic farm in St. Maries, Idaho, was purchased by the company in 1992, and it consists of fertile land untouched by chemicals, including man-made fertilizers and pesticides. Lavender, melissa, and tansy are grown at this location, and it is open to the public.
The tree farm in Highland Flats is just outside Naples, Idaho, near the Canadian border. At this farm, essential oils are distilled from a variety of trees, including pine, red cedar, and blue spruce. New trees are planted on the farm each spring to make up for the harvested trees.
International Farms
Young Living also operates several international farms. The farm in Guayaquil, Ecuador, produces blue eucalyptus, palo santo, and lemongrass on 2,000 acres and is open to the public for jungle hikes, distillery tours, and training sessions.
The farm in Simiane-la-Rotonde, in the Provence region of France, hosts fields of lavender, einkorn wheat, and clary sage. Festivals are held here that span the entire summer.
The company's newest farm in Salalah, Oman, was acquired in 2010. It is used to grow Boswellia sacra, also known as sacred frankincense, and myrrh, an oil that has been prized since biblical times. This distillery is the first to operate in the country for several centuries and is the only one that has permission to export essential oils to Western nations.
Endorsements
A range of celebrities and sports stars have had the privilege to discover the healing properties of Young Living products, and they are not shy when telling the world about the results they have experienced.
• James Lawrence is an Ironman Triathlon champion, and two-time Guinness World Records holder, who uses Young Living products to ward off muscle fatigue and injury.
• Mitch Seavey is an Iditarod champion who, in 1995, was the first to complete the entire course since 1920. He uses Young Living essential oils to keep his feet fit and to keep him energized.
• Annie Hawkins is the captain of the Real Salt Lake women's soccer team. She uses Young Living massage oils to help her recover from tough practices and matches.
• Stevie Baggs Jr. is a former NFL player, philanthropist, and community advocate, who has witnessed the ability of Young Living essential oils to affect positive change and unlock vitality in life.
Young Living Products
No matter what your specific needs are, Young Living has a product for you. In addition to pure essential oils and essential oil blends, the company produces a range of personal products, including dietary supplements and beauty creams, as well as support for physical, mental and spiritual wellness. In addition, home wellness products, such as air purifiers and cleaning supplies, can work wonders for your entire household.
Toward a better Life- James
Visit Our Young Living Website http://ylscents.com/celestinevision
---
Share With Family and Friends