I am an author, the co-founder of The Global Prayer Project, a Hudson Institute of Santa Barbara certified life coach, and a graduate of the University of Alabama. I have been a partner in marriage, publishing, and life with James Redfield for over 20 years.
 Personal: 
I am a daily meditator and an on-going student of yoga. I am SalSal to three smart, funny, spirited Grand-girls who make me laugh often and appreciate the subtleties of life.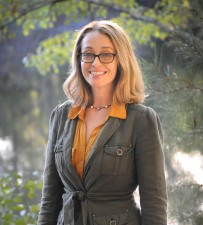 I am also an animal lover— anything with fur or feathers… dogs, cats, flying squirrels, wild songbirds, etc. I especially love being caregiver to our two mischievous rescue dogs, Ginger and Jack Jack; our clown-like Coton De Tulear, Toby; and our sweet Ragdoll cat, Sadie.
For those of you who follow astrology, I am a Sagittarius. For those of you who know the Enneagram, I am a One… hopefully by now a fairly well-adjusted One, (hello fellow Ones).  And for those of you who practice yoga, my holy grail pose is Side Crane (Eka Pada Koundinyasana I).  It might take awhile since I am still trying to hold Crane for more than a split-second!
 Professional: 
I am the author of  The Joy of Meditating and Creating a Life of Joy.
I wrote and recorded: The Celestine Meditations, Meditations for the Tenth Insight, The Joy of Meditating audio, Creating a Life of Joy audio.
In 2006, I co-founded The Global Prayer Project with my husband, James Redfield.
I was the Executive Producer of The Celestine Prophecy movie.
I wrote an interview column for four years called "Visionaries at Work"  in the out-of-print newsletter, The Celestine Journal: Exploring Spiritual Transformation. 
I have traveled internationally lecturing and leading people in guided meditations. The largest group I ever led in meditation was 10,000 people in Sydney, Australia.
 FAQ
Do you plan to write more books or record more meditations?
I hope so. I have a few ideas swirling around that might take form.
Are you taking new coaching clients?
Thank you for your interest. I am not taking new coaching clients at this time, but I do plan to coach a little by answering questions on Facebook and through fan mail that readers send.
Will you and James ever expand the Global Prayer Project so that those of us in Europe can hear it live in the evening instead of in the middle of the night?
Yes. We plan to include the European listeners at a new time in early 2015. We also plan to expand the times for the Asian and Australian listeners at some point in 2015.
-Salle