Welcome to Celestinevision.com!  
If you find yourself here, interested in The Celestine Prophecy series of books, we know you will love this site. The Celestine Prophecy was the Best Selling American book in the world for two years! And this interest arose because the book spoke about how each of us can find a more INSPIRED LIFE, and a NEW LEVEL OF ENERGY AND CREATIVITY.
On this site, you can read in detail about how to find an INNER PEACE within —  a SPIRITUAL CONNECTION that brings you an INTUITIVE knowingness that gives you a life of SYNCHRONICITY and DESTINY.
Read articles, join our Facebook groups, connect with others as your awareness grows. Your great adventure is waiting! 
Blessings!
-James and the Celestine Staff
Read below to find out more about the Celestine Vision
and where to begin on our site.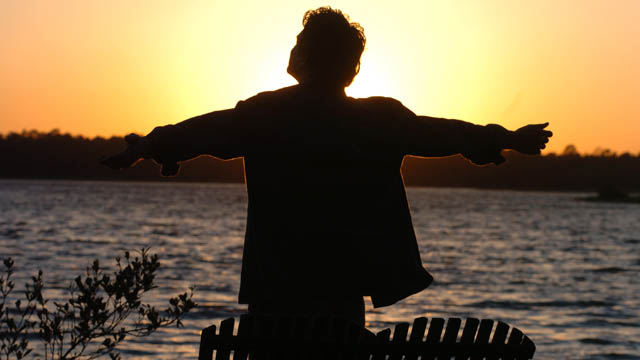 For the first time in history, people are coming together and focusing on the true experiences of Spirituality: A peacefulness in all situations, a new sense of intuitive guidance that comes from a Connection within, and a flow of Synchronicity that brings solutions to our problems and new opportunities, and searching for their personal mission.

Now more than ever, we are talking about these discoveries in mass numbers, and as we engage together, we are not only transforming our individual lives. We are making the world better.

If you are here, reading my words at this moment, then it means that the Synchronicity of your life may have brought you here for a purpose. People everywhere are aspiring to find a life that is more exciting and meaningful. We seem to know that to end our personal conflicts and improve the world, enough of us have to find and live a higher Spiritual Consciousness — and then, spread it everywhere.

The Insights discussed in the Celestine Prophecy Series are real. They are my observations of spiritual awakening occurring all around the world. "An Updated Summary of the 12 Celestine Insights"

What remains TO DO NOW is for all of us together to integrate this Spiritual Consciousness into our daily habits, expectations, and visions. This WEBSITE is designed to HELP us do just that. Together, we can bring this consciousness into the world. This is the only way to replace the conflict we see around us with something better. Each of us has a part to play. But only you, individually, can discover what your part is, and how to pursue it.

"How Synchronicity Works"

These mysterious coincidences will mysteriously present you with information and opportunities that feel miraculous. With practice, your Synchronistic flow will guide you past what holds you back, and lead you on a path toward your destined LIFE PURPOSE.

"How Intuition Works"

One of the chief reasons spirituality makes life easier is that, with practice, a larger sense of "knowing" comes into our minds. These intuitions come as ideas to "do something." When we follow these prompts, problems are solved and we move into a more destined life path, with all the joys that come with it.

"Awareness of What Holds You Back"

Spiritual Growth can't go forward until each of us comes to grips with the habits and distractions that keep us trapped in a life of fear or anger. But, be confident! Transcending your old self is easier that you think. This site is dedicated to helping you break through these defenses and open up to your true spiritual intelligence and Divine Connection.

Regardless of your age, you will discover something inspiring to do to make the world better. It could be a way of volunteering, a new career path, or some project or business you want to initiate.

"A Sense of Inner Security and Peace"

When we truly seek a deeper Spirituality, we always find it. And, this Divine Connection always produces a "Peace that Surpasses all Understanding." Living from a place of inner security always brings a full life.

1) Read Articles by James and the CV Team
Articles by James or from other timely sources are posted to help us consciously live our spirituality in all situations. To help with this, we have included information in the following key areas of life:
SPIRITUALITY, RELATIONSHIPS, HEALTH/LIFESTYLE, 
AND PERSONAL DEVELOPMENT

(Try your hand at Guest Blogging COMING SOON!) 

2) Follow The Global Prayer Project
COMING IN NOVEMBER

Join the GPP Community! Prayer Works! Join people from around the world who are devoted to "Improving our World." We invite you to join the newly formatted Global Prayer Project Community platform!

Within the GPP Community:
Create a profile to tell a little bit about yourself. Meet new people and use private messages to connect. (optional)

Participate in a 24/7 prayer wall for personal prayer request. (prayer request can be anonymous)

Journal your experiences and share with others

Participate in an organized global prayer that will be released weekly. Each member prayerfully visualizes during an entire day and can comment and contribute to the prayer for 24 hours.

3. LISTEN to The Celestine Community Show Podcasts

4. Celebrate the Celestine Vision with us!

YOUR STORY
Do you have an inspirational, synchronistic, or moving story concerning The Celestine Prophecy? See details on how to send your story to us and view all those already published. 

 WHERE IN THE WORLD IS YOUR CELESTINE PROPHECY?
We want to showcase your copy of The Celestine Prophecy and your location. To see details on how to send your pictures to us and to view all those already posted.

5. BECOME A CONTRIBUTOR!
COMING IN NOVEMBER 

Do you love to write? Tell your story and share your experiences with us. You could be featured in our community blog. See below for details.

– Sumit your Article

– Become a Celestine Vision volunteer

– Meet the Celestine Vision Team

6. JOIN THE CELESTINE FACEBOOK GROUPS

The Celestine Vision Facebook Community

The Celestine Prophecy Insight Chatting Group

 

 

 
Start Here:
Step Two:
Step Three: