Celestine Events with JAMES REDFIELD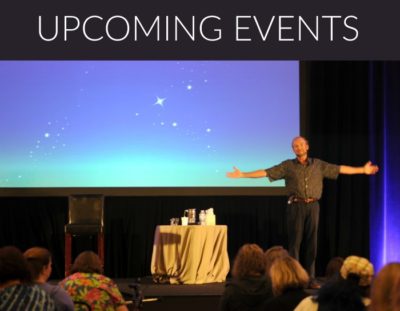 FREE ONLINE EVENTS: 
Tune in every Wednesday at 11am CST to see James Redfield Live on Facebook!
To watch these events, simply go to James Redfield's facebook page here at the time stated above. To receive automatic Facebook notifications when the live video starts, be sure to engage with James' Facebook page by liking and sharing posts or sign up to be notified via email here!
2018 TOUR DATES
21st September: Chicago, USA. "Love BreakThroughs" Event with James Redfield and Staci Cripps. Buy your tickets here.

26th October: Milan, Italy. James Redfield's "Break Through To Your Greatest Life" event. Tickets to go on sale soon.

2-5th November: Phoenix, Arizona, USA. "Celebrate Your Life" Conference. James Redfield joins a host of other guest speakers at this uplifting annual event. Buy your tickets here.

12th November: Rythmia Life Advancement Centre, Costa Rica. The Rythmia resort hosts James Redfield's "Exploring The Celestine Prophecy" workshop. Further details will be available soon.
Join James at these events to discuss how we can each bring about authentic positive change. And please do share these events with your friends, and let's get the critical mass coming together!