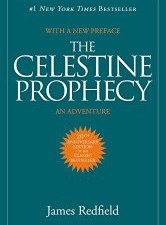 Hi, thanks for helping us celebrate THE CELESTINE PROPHECY. Besides spreading the word about this new free website, here's some other fun ways we can all celebrate together.  🙂
YOUR CP PHOTOS   YOUR STORIES   The 12 Insights  James Quotes
We thank you all and appreciate your involvement in celebrating with us!   Thank you for spreading the message.  This is a beautiful time to make a difference in the world.  I pray that each of you find INSIGHT for a beautiful life.
 Love- James
1. See Where in the WORLD is your Celestine Prophecy?
We are asking that anyone who wants to participate, send us their picture with their Celestine Prophecy. We hope to gather pictures of you and your book from all over the world!  We will choose as many creative pictures as possible to put on this website and to share on social media.  Send your photos to webdirector@celestinevision.com

By sending us your photo, you agree to let us post it and share it on our social media and website.  Thank you.
2. Read Your Celestine and Synchronicity Stories.
Please send us any stories or thoughts about The Celestine Prophecy and we will include them on the website and share them on Social Media. Send your stories to JamesRedfield@celestinevision.com
 3. Read Inspirational and Spiritual Quotes
from The Celestine Series and James Redfield's interviews over the last 20 years!


4. Read the newly updated Celestine Series 12 Insights.