"I don't think that anything happens by coincidence… No one is here by accident… Everyone who crosses our path has a message for us."
James Redfield
If you are here on this site because you are interested in our Celestine Vision initiatives.. or have recently read the Celestine Prophecy… or are ready to be a Celestine Volunteer spreading the word… then this is the place to explore. On this site, you can read in detail about how to find an INNER PEACE within — a SPIRITUAL CONNECTION that brings you an INTUITIVE knowingness that gives you a life of SYNCHRONICITY and DESTINY!
Celestine Vision is home to the author James Redfield and his small Celestine Vision team. We seek to deliver up to date information about human Spirituality, health and wellness, personal development and Conscious living. 
What's New:
Are you a Millennial…or do you love one? The Celestine Prophecy Novel is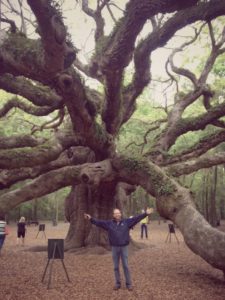 now being passed around in greater numbers by Millennials and their older children— who are approaching college age. Why? Because these two generations are most alarmed at a world wracked by anger and division and corruption, and these two generations will soon make up the majority of people in the world. 
All the Anger and Corruption we see around us is merely showing itself so it can be resolved. But reacting to corruption with more anger and hatred doesn't work. Hate makes the object of our hatred react in defense of itself, so it seeks to grow larger and more powerful through becoming even more corrupt.
But the Celestine Prophecy describes the rise of a higher Spiritual Consciousness that can replace the fear and hatred. The book depicts another future, one born of a loving honesty that can shine light on the darkness, and replace it with an authentic Spirituality. 
The Celestine Consciousness is our birthright. It offers a Positive, Contagious, Uplifting effect on others. And it creates the best life any of us as individuals can attain — a life marked by a higher Spiritual Connection… and all that flows from it: intuitive guidance, a flow of Synchronicity that helps us through life, and ultimately, a destiny that leads us to our dream work that can help make the world better and more enlightened.
Remember I'm not inventing this. I'm only describing something that is already occurring in the caring peoples of the Earth. I know you can sense it. It is a wave that is building. We're all in this together. 


What You Can Do NOW: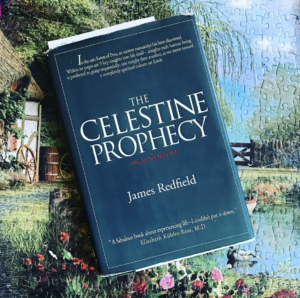 1) Join The Celestine Community Online!
Are you looking to find community and conversation online? The Celestine Community is a Conscious Social Network brought to you by James Redfield and his Celestine Vision team. Here, we are building a community which focuses energy on Personal Growth, Finding our Peace within, and Breaking Through to our Synchronistic Flow and Highest Creativity. 
2) HAVING A TOUGH TIME WITH LIFE AT THE MOMENT? WANT TO GET BACK YOUR INSPIRATION. TAKE ADVANTAGE OF OUR CELESTINE COACHING.
3) Want to have an easier, more inspired life. Explore this site to see the Articles on how to turn-in to your own Spiritual Consciousness to make a dramatic effect on your life and the world. All you need to do is hold this Consciousness on your daily path. LINKS: SYNCHRONICITY, INTUITION, KARMIC ALIGNMENT. MEDITATION.
4.) Join Our Facebook Groups:
Celestine Prophecy Insight Chatting
5.) Keep passing along the Book, and Sign up on our mailing list so we can inform you about our MEET-UPS to meet with James via Zoom and other internet platforms and hear personally about our initiatives in the world.